18 Feb 2014
Aroma ARC-150SB – 20-Cup Rice Cooker
---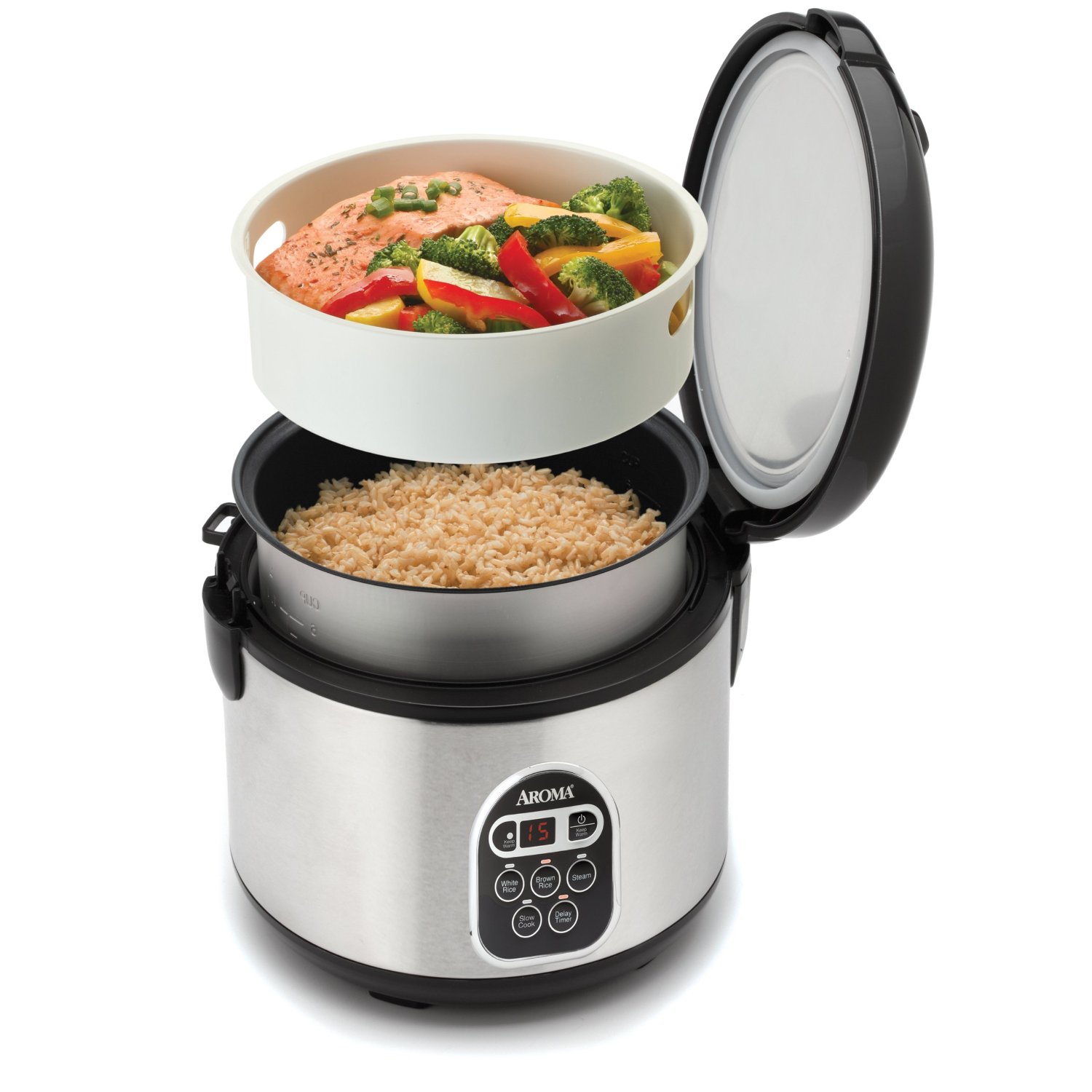 Capacity
4-20 Cups (Cooked)
Available Color
Silver/Black
Dimensions
27cm H x 30cm W
---
What you will find in this review:
>>Cooker Description
>>Using the Cooker
>>Features and Attachments
>>Products Pros and Cons
>>Product Price
>>Customer Reviews
>>Conclusion
The Aroma ARC-150SB is one of the most sought after rice cooker models out in the market today. Coming from a well-respected brand and boasting several high-end features, this Aroma Rice Cooker ensures quick and effortless batches of cooked rice.
Cooker Description
The product is made from durable materials and measures 10.8 by 11.2 by 10.8 inches, small enough to occupy a small space on the kitchen counter. It weighs 5 pounds and available in a black and silver color combination. Aroma ARC-150SB operates on push-button technology that lets you cook different kinds of rice perfectly.
Using the Cooker
Using the item is simple and takes all of 3 minutes to accomplish. Simply measure and prewash the rice before adding the correct amount of water. Make sure to dry the exterior of the pot before placing it in the cooker. Drop the lid and press the cooking type you want (white, brown, slow cook, steam). The delay timer can also be set at a touch of a button. Once done, simply wait for the rice to cook, usually taking 30 to 60 minutes depending on the volume. The Aroma ARC-150SB automatically switches to "Keep Warm" after cooking.
Features and Attachments
• Digital controls
• 15-hour delay timer
• Slow cooking capable
• Keep warm and steam
• Nonstick cooking pot
• Cooks 4 to 20 cups
• Easy use
• Stylish design
Products Pros and Cons
• Beautiful design makes it very easy to blend in the contemporary kitchen
• Aroma ARC-150SB is ideal for large homes due to its 20-cup capacity for cooked rice
• The unit can cook both white and brown rice, keeping them warm after cooking to ensure delicious meal hours before eating
• The product comes with a steamer, allowing you to cook and steam at the same time for efficient 2-in-1 cooking
• The nonstick cooking pot is incredibly easy to clean and can be removed directly from the cooker
• Light at just 5 pounds, owners can move the rice cooker around the kitchen counter as needed
• The delay timer lets you schedule rice cooking for up to 15 hours
• Safety lid requires pressing to open, preventing little children from accidentally opening the cooker
The most notable problem for this product is that it has a minimum capacity of 4 cups. If you try to cook anything below this amount, you might get a small amount of burned rice at the bottom.
Product Price
The item is currently available at a reasonable and affordable cost online. Considering its various features, the Aroma ARC-150SB is well worth the price tag attached to it. Amazon offers this rice cooker at a cheap price – >> See Now <<[/easyazon_link]
Customer Reviews
Reviews for the Aroma ARC-150SB have been excellent with numerous buyers commenting on the ease of use and flexibility. The favorite feature for many is the brown rice setting which is perfect for people who are trying to lose weight. Here are some of the latest ratings and comments :

[easyazon_link asin="B0055FSN0Y" locale="US" new_window="default" tag="ricecooker032-20" add_to_cart="default" cloaking="default" localization="default" nofollow="default" popups="default"]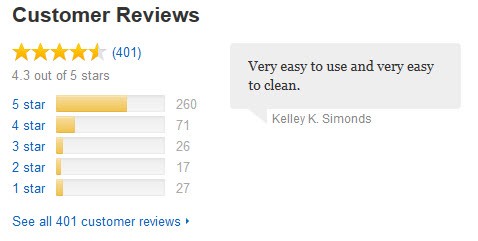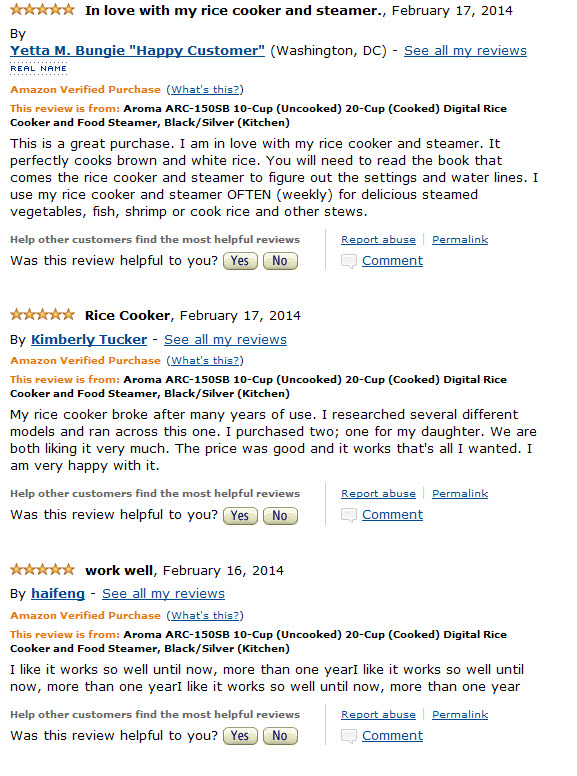 Conclusion
To wrap it up, the Aroma ARC-150SB is the perfect rice cooker for large households or even small restaurants. The product is efficient and capable of cooking perfect rice without the hassle. All in all, this product gets 4.3 stars out of 5!